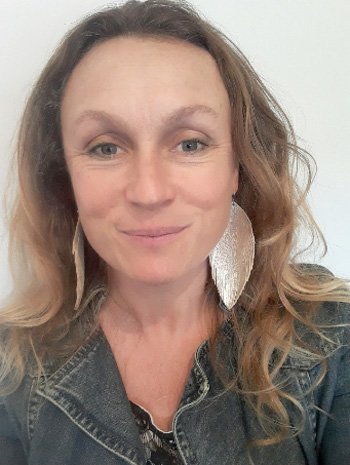 Sarah Steed is an artist who draws her inspiration from Raglan's beauty and her connection to the ocean – deep teals, azure blues, silvery schiller and turquoise hues.
She graduated form the Norwich School of Art and Design in BA (Hons) Fine Art Sculpture, but her love for stone, shape and metals soon turned her attention to jewellery design.
Sarah lives and works in Raglan and her jewellery range can be found in Jet Collective – the long established arts collective in town of which she has co-owned for numerous years now along with five other talented artist friends.
She has a love of seeing the artists' touch, preferring the makers' marks in jewellery design – strong shapes and chunky stones with that organic feel.
"I absolutely love teaching, nurturing that creative energy and inspiring others to have a go and seeing students fall in love with what they have made. It is endlessly fulfilling to me. I would love you to join me in my jewellery classes so sign up and learn something new today!".
Sarah's Jewellery Workshops 2023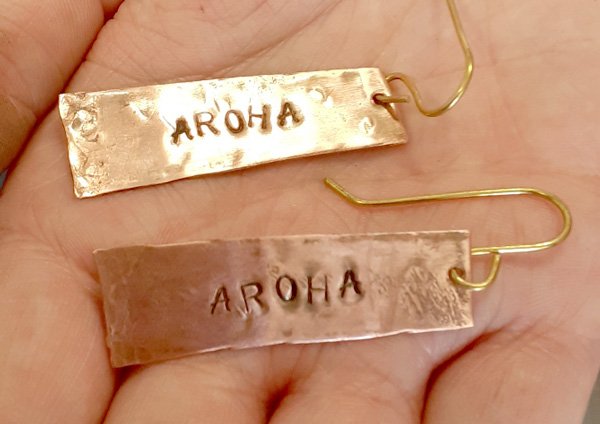 Silver Earrings Workshop
with Sarah Steed
3 hour courses from March 7, 2023
No previous experience needed.
Come and have some fun! Relax and spend a morning being creative.
We'll start by learning about some jewellers tools and metal working techniques, then students can have a go at making in copper and brass before moving on to sterling silver. We'll be keeping it simple and relaxed for the beginner experience.
Skills covered, earring design, cutting metal, shaping, filing, hammering and surface texture.
All tools and materials supplied. Limited to 8 participants.