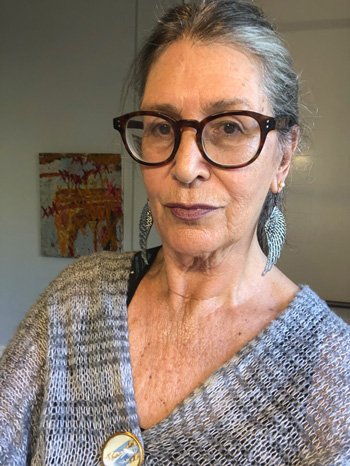 I am a mixed media artist and writer from Whaingaroa NZ.
I work with acrylic/oil paint, oil stix, crayons and fabric on canvas or paper, and make sculptures from building foam, cardboard, dolls, lace, beads and whatever I can get my hands on.
I use a variety of adornments and decorative elements in my abstract paintings and sculptures exploring story, beauty, decay and materiality, through a post/post feminist lens that is not exclusive or excluding.
Wanda's Course for the summer school 2023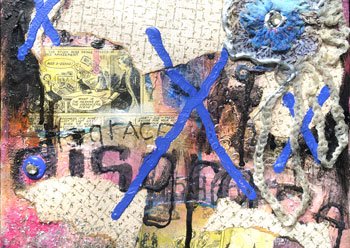 Art of Nostalgia and Memento
Laborartry Summer School
3 day course from January 23rd, 2023
Participants will bring objects they're prepared to cut up, glue, paint and reassemble. From these objects we will choose a palette and mediums to work with and explore them.
We will create an altar piece, or relic 2D or 3D utilising these brought objects and their stories, add other bits and pieces until we have a work of art, and or craft that is satisfying.
Limited to 8 participants.